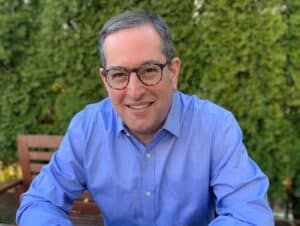 Seth Klein served for 22 years (1996-2018) as the founding British Columbia Director of the Canadian Centre for Policy Alternatives, a public policy research institute committed to social, economic and environmental justice. He is now a freelance researcher, writer, consultant and speaker, and an adjunct professor with Simon Fraser University's Urban Studies program.
Seth's new book – A Good War: Mobilizing Canada for the Climate Emergency – was released in September 2020.
Seth is a founder and served for eight years as co-chair of the BC Poverty Reduction Coalition, a network of over 50 community organizations in BC campaigning for a comprehensive poverty reduction plan in BC. He is a founder and served for 10 years on the advisory committee of the Metro Vancouver Living Wage for Families campaign (and was co-creator of the methodology for calculating the living family wage, now used in about three dozen Canadian communities). He currently serves on the board of Dogwood. He is an advisory board member for the Columbia Institute's Centre for Civic Governance. And he is a founder, advisor and instructor for Next Up, a leadership program for young people committed to social and environmental justice.
Seth's research deals primarily with climate policy and climate justice, fiscal policy, taxation, welfare policy, poverty, inequality, economic security, and job creation. His research reports can be found on the CCPA's website; and his policy commentary can be found primarily on the CCPA-BC's blog.
A social activist for over 30 years, Seth lives in East Vancouver with his partner and two children. Seth has been listed by Vancouver Magazine as one of the 50 most powerful people in the city, and by Homemakers Magazine among the "60 men we love." He does not know how he ended up on either list, but he humbly accepts the latter.