This first full day of Convention starts at 9 AM Pacific time (please correct for your own time zone)
Envisioning a Post-COVID Agriculture and Food System
COVID -19 has shaken our world. It has exposed vulnerabilities, weakness and injustice as well as people's resilience, strengths and ability to care for one another. As lives are tossed into turmoil and uncertainty with each wave of this pandemic, it is clear that we will not be going back to "normal" as we knew it in 2019. Like every crisis, this one brings both danger and opportunity. Our speakers, Trent University professor Haroon Akram-Lodhi and NFU Director of Research Cathy Holtslander, will talk about how the global food system is one of the drivers of pandemics like COVID, and about how Envisioning a Post-COVID Agriculture and Food System can help us build a more pandemic-resistant and just food system.  This panel begins at 11:30 AM Pacific time.
Thursday's program also includes:
Welcomes from across the continent
Steering Committee Report; Appointment of the Resolutions Committee
Year-in-Review from NFU Leaders & Caucuses
Opportunities to meet in small groups
Debate and voting on Resolutions
The Financial Report (in-camera – NFU members only) & appointment of the auditor
Download a detailed convention agenda here
Keynote
Seth Klein: A Good War: Mobilizing Canada for the Climate Emergency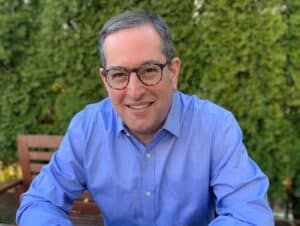 Seth Klein served for 22 years (1996-2018) as the founding British Columbia Director of the Canadian Centre for Policy Alternatives, a public policy research institute committed to social, economic and environmental justice. He is now a freelance researcher, writer, consultant and speaker, and an adjunct professor with Simon Fraser University's Urban Studies program. Seth's new book – A Good War: Mobilizing Canada for the Climate Emergency – was released in September 2020. Read more about Seth Klein.
Our keynote event will start at 3 PM Pacific.
Simultaneous translation (English/French) will be available.
Click here to register for the full convention or keynote event only.