Save Our Seed Petition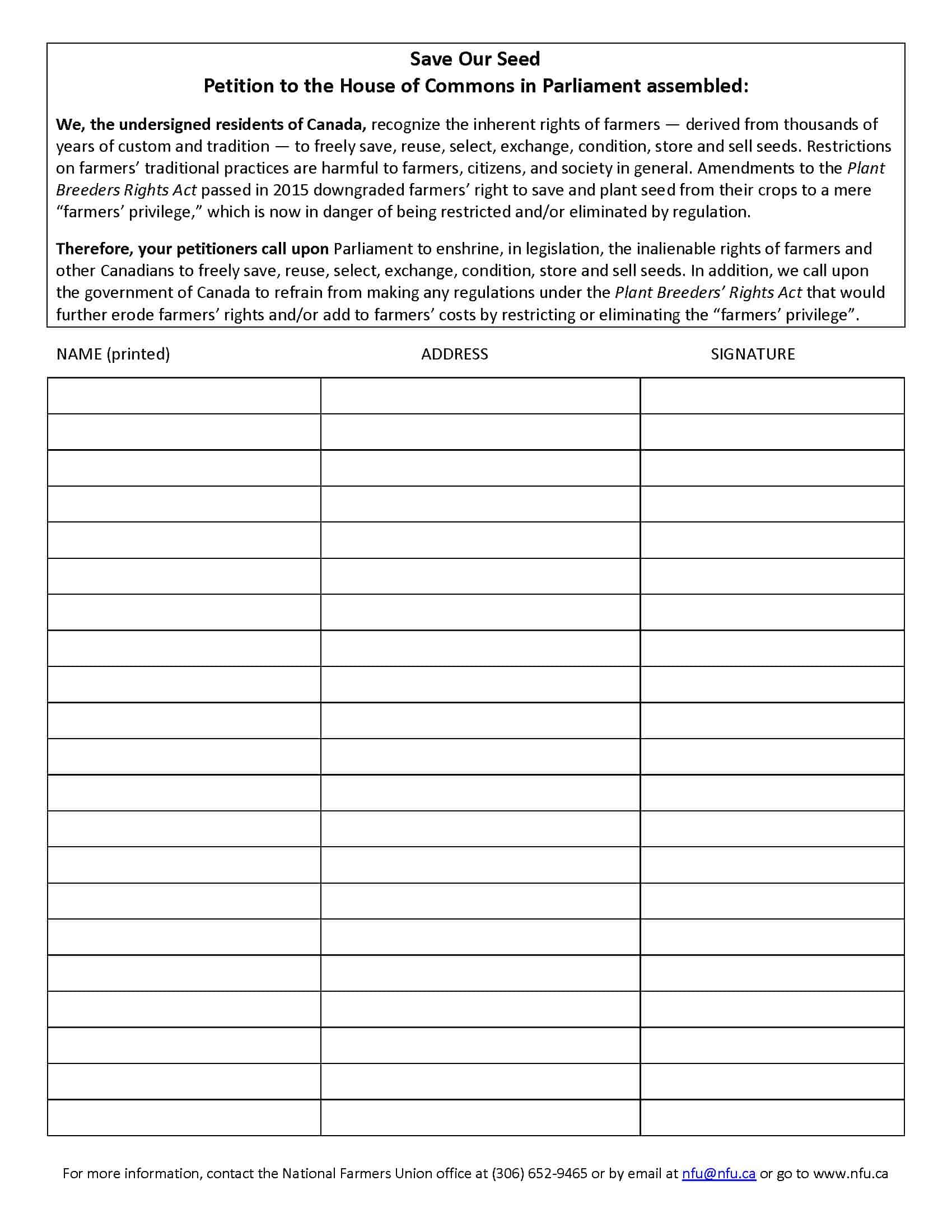 – Download and print this petition and collect signatures. Download the French petition here. Whenever you have petitions with 25 or more signatures send the original completed petitions to your MP for presentation in Parliament. No postage is required when you send mail to your MP at House of Commons, Ottawa, ON, K1A 0A6.  You can also deliver the petitions to your MP in person at their constituency offices. We also encourage you to send a copy of the completed petitions (photocopy, scan or fax) to the NFU National office along with the name of the MP you submitted them to. You can also download the instructions here.
Save Our Seed Postcard – Download this postcard and send the file to your local print shop for printing on card stock then distribute to people to send to their MPs. Just write in the MP's name – the postcard is pre-printed with the House of Commons mailing address.
Meet your MP – An NFU Guide – Check out this "how to" guide then contact your MP to set up a meeting to discuss the seed issue.